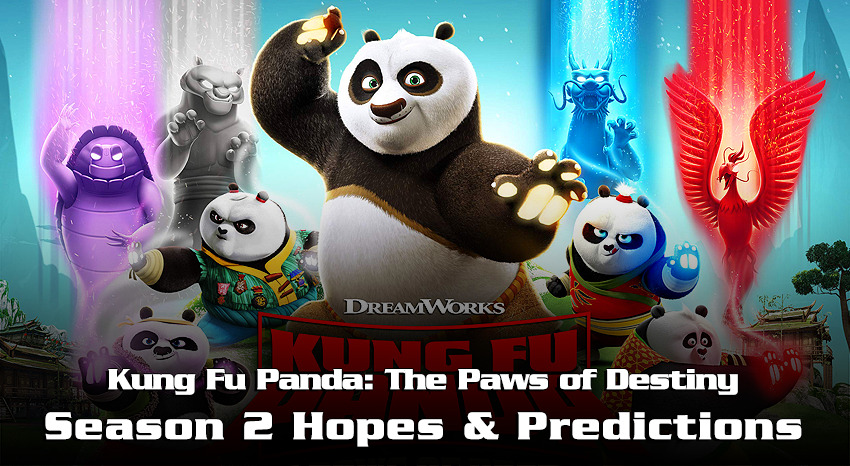 Now that the show's been out for a while (almost 6 months to when I'm posting this), meaning a good handful of KFP fans have likely watched the entirety of the first season, I figure now would be a good time to discuss the next season! Assuming there will be one, that is - I'm still personally staying open-ended on it because the business can be fickle.
**WARNING: Season 1 spoilers.**
There hasn't been an official confirmation (i.e. press release) for a second season yet, nor is there any solid information on how well the first season did business-wise, but it seems there will most definitely be one based off of the secret ending in "End of the Dragon Master". The episode's trivia even states the following, referring to the scene:
"Who is this mysterious lizard? She's actually a Komodo Dragon, and we're pretty sure she's got something gnarly planned for next season..." (Source)
So along with a sneak preview of who/what may be involved, the scene confirms that a second season is definitely intended. But as I said, the business can be fickle; things can always change for a variety of reasons. As Jackie Chan says when he talks about doing some of his more dangerous movie stunts: "Expect the worst, but hope for the best." And I'm for sure doing that.
So what do YOU think? Any theories on who the komodo dragon lady is or what she's up to? What do you personally want out of Season 2?