m

Line 4:
Line 4:
 

|name= ''Present Tense''

 

|name= ''Present Tense''

 

|season= 2

 

|season= 2

−

|episode= 9

+

|episode=

 

|image= Present Tense.PNG

 

|image= Present Tense.PNG

 

|imagewidth= 290

 

|imagewidth= 290
---
Revision as of 03:34, 16 December 2012
This article is a stub.
Not all information has been covered about this subject. You can help by expanding it!
This article is out of universe from Kung Fu Panda.
This subject has been distinguished as part of the real world and therefore should not be taken as part of the fictional universe of the Kung Fu Panda franchise.
Present Tense is the ninth episode from season two of Kung Fu Panda: Legends of Awesomeness.
Episode Plot
Synopsis
"Po takes a job as a bounty hunter to earn money to buy his father a gift."[2]
"Po becomes a bounty hunter so he can earn extra cash and buy a nice gift for his father."[3]
"As the annual Winter Festival approaches, Po doesn't have enough money to buy his dad the awesome present he deserves, so he takes a job as a bounty hunter to capture a dangerous escaped convict for the reward."[1]
Summary
Coming soon!
Episode Cast
Trivia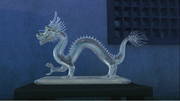 Gallery
Images
Videos
Quotes
Coming soon!
See also
References
Community content is available under
CC-BY-SA
unless otherwise noted.